All That We Hold is presented by the Asian Pacific Islander Cultural Center as part of the 24th annual United States of Asian America Festival.

Choregraphy and Performance by Audrey Thao Berger and Noah Wang
Graphic Design and Photography by Isaac Leahey-Leow
Music Production by Erik "Clyde Sapere" Debono

To watch the full video of All That We Hold at Portsmouth Square click HERE

In an attempt to understand the complexities of their present, dance artists Audrey Thao Berger and Noah Wang are turning to their past— their ancestors, with whom they share lineage and cultural understandings, have generational experiences of their own that have defined them in profound ways. All That We Hold is the result of many intimate family interviews and conversations. The work explores the transformation from invisibility to radical visibility and shame to acceptance. These unearthed stories became the seeds of inspiration for embodied improvisation, movement material, and choreographic choices.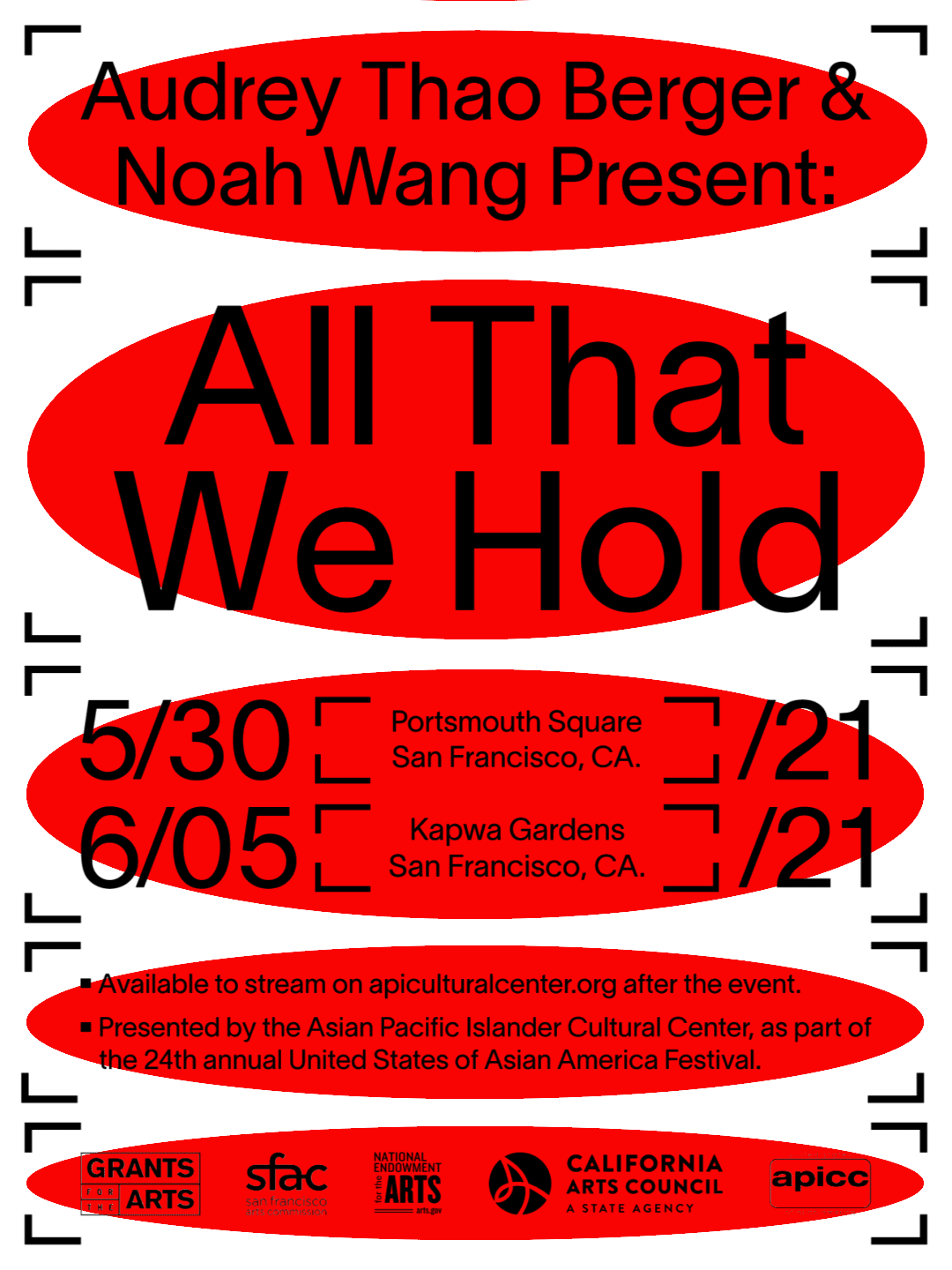 Check out Erik "Clyde Sapere" Debono's original music composition!